Heating & Furnace Services In Fort Saskatchewan
We offer heating services such as: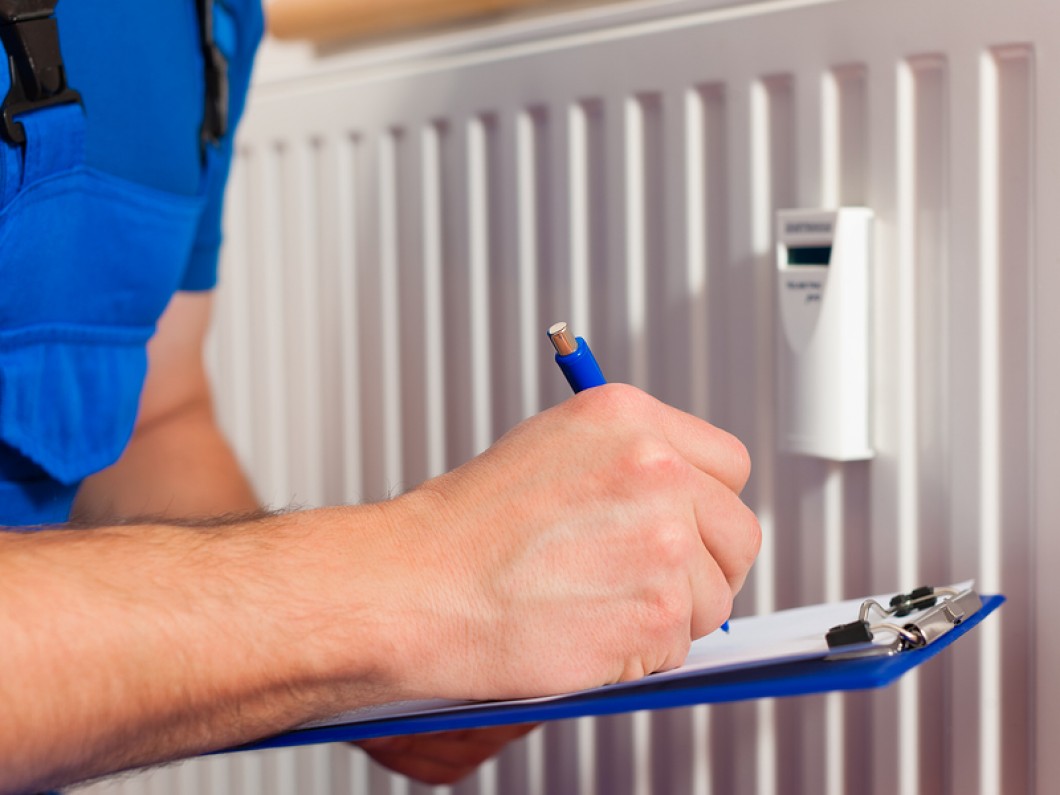 Heartland is a fully licenced, insured and bonded furnace service, repair and maintenance contractor for furnace Fort Saskatchewan.
Therefore, you have the ease of mind of choosing a reputable contractor. Due to contractors who operate in an unethical way, our industry has a tarnished image.
Heartland Plumbing and Heating strives to be a leader that changes that image. Our staff includes the following trade certifications:
Cold winter night and you got no heat? Your furnace broke down? That has got to be the worst situation in the world to deal with!
As such, Heartland Plumbing ans Heating offers 24/7 emergency furnace service all year around. We value how important it is to keep our community with heat: A furnace is your home's main heating source. It's the life line of your comfort.
As such, it's extremely important to maintain and upkeep your furnace to maximum operating condition. Because Heartland is your furnace repair fort saskatchewan contractor of choice, we make it a priority to ensure your furnace is in optimal running condition.
Therefore, you should look no further when deciding on a furnace repair fort saskatchewan contractor.
We have  almost perfect online reviews. In conclusion we are here to help every resident in the Heartland with their heating and furnace issues.
Furnace Maintenance Fort Saskatchewan:
Have you ever considered that your furnace needs maintenance as well? Just like your vehicle, your furnace is a piece of mechanical equipment that requires routine maintenance. The safety of your family can be compromised by a poorly running furnace.
Therefore it's important to regularly take care of the following maintenance:
Change air filter quarterly
Complete a combustion analysis annually
Change batteries in your carbon monoxide detector yearly
Before calling your furnace repair fort saskatchewan experts at Heartland, ensure that the batteries in your thermostat do not have to be replaced. This is a common problem. Save yourself money and change them yourself.
Most of all make sure you have a clean filter. Call Heartland for a yearly inspection as this is especially relevant. We will make sure your furnace is running properly. As a result you can sleep with ease that no furnace emergencies will happen.
Also your families safety wont be compromised: We treat our customers like we treat our own family members. In conclusion we can perform the maintenance your furnace requires. Rather than waiting until your furnace stops working, dall us today at 780-691-6892. It will probably be the best decision for your furnace!
Call Heartland's Plumber of choice today!
Our team of qualified & licenced plumbers for furnace Fort Saskatchewan:
Heartland Plumbing and Heating Ltd. is an all inclusive service company and your plumber for heating & furnace Fort Saskatchewan.
We try and ensure to our customers that one phone call to us will cover any of your service requirements, offering you a "one stop shop" for all your plumbing needs.
Among our staff are:
Engineers (B.Sc Mechanical Engineering)
Red Seal Journeyman Plumbers
First Class Gasfitters (A)
Red Seal Journeyman Refrigeration Technicians
Red Seal Journeyman Electricians
Furnace Fort Saskatchewan: Reviews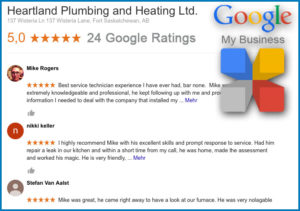 We are well reviewed with an almost perfect rating. Hence why we can be trusted to be your furnace repair fort saskatchewan contractor of choice. Especially relevant is our 4.9 star rating on Google my business. Seems like our customers say as much about our professionalism as we do.
Because of our strong Google reviews we feel good about the services we offer.
We encourage any customer happy with our work to leave a review as well. Let others know your experience with Heartland Plumbing and Heating. I
t's the best way to have others avoid bad experiences. We offer incentives for doing so. So please feel free to leave us a Google review. We love hearing from our customers. In conclusion, we want you to trust us based on our reviews and the service we deliver.
Rather than wait call us today: 780-691-6892.
More Heartland Plumbing and Heating Professional services:
CALL US NOW:
Michael

HEARTLAND Plumbing and Heating

137 Wisteria Lane, Fort Sasketchewan